Welcome to PilatesFitLife By Donna – Your Ultimate Pilates Sanctuary on Long Island!
Discover the True Essence of Pilates
Are you in search of a fitness haven on Long Island that offers the full Pilates experience in a serene and welcoming atmosphere? Look no further! At PilatesFitLife By Donna, we're dedicated to helping you unlock the incredible benefits of Pilates in a unique and personal way. Our waterfront studio radiates tranquility, setting the stage for your transformative fitness journey.
Our Approach to Pilates
Pilates is a distinct exercise program that celebrates the profound connection between body and mind. With us, you'll delve deep into your core, engage muscles, and increase strength and flexibility, and experience the empowering focus that Pilates offers. It's all about achieving your fitness goals safely and effectively.
Why PilatesFitLife By Donna?
We've taken the essence of Pilates and elevated it to a new level, all within our beautiful waterfront studio environment. As we've grown, our capacity has expanded, ensuring that you can enjoy the classes you desire without any limitations. With several state-of-the-art machines, we've embraced growth while preserving the personal touch that defines our studio.
BOOK NOW
PilatesFitLife by Donna has partnered with A Full Plate Nutrition by Registered Dietitian Jillian Genovese. Proper nutrition is an equal partner to the Pilates Exercise Program performed in the PilatesFitLife by Donna studio. PilatesFitLife by Donna is proud to be a one-stop shop with all the tools you need to optimize results toward the realization of your fitness and wellness goals!
For healthy recipes and wellness tips, follow Jillian on Instagram @afullplatenutrition. For more details and pricing regarding her services, please visit www.afullplatenutrition.com.
If you are interested in working with Jillian, please email jillian.rd@afullplatenutrition.com.
Nestled in the heart of Long Island, PilatesFitLife By Donna offers a haven of peace and revitalization, boasting captivating waterfront views that provide a serene backdrop to your Pilates journey. With its tranquil setting alongside the scenic docks, our studio is designed to inspire and invigorate, creating the perfect atmosphere for your practice.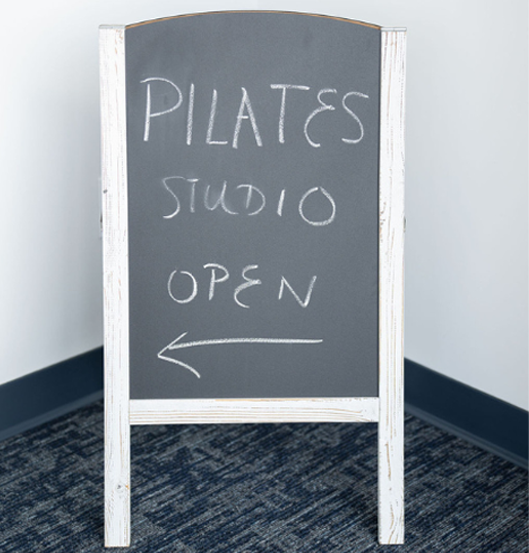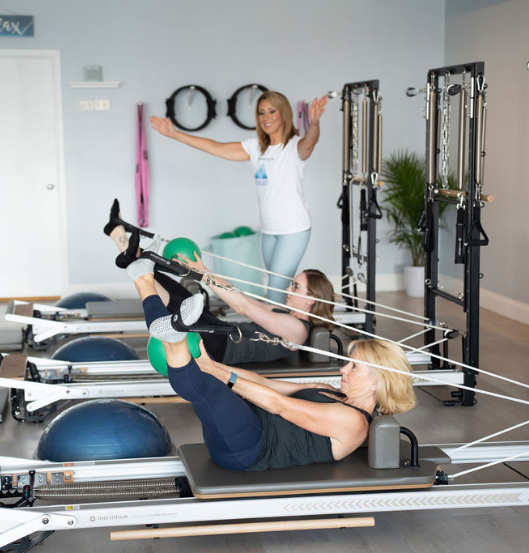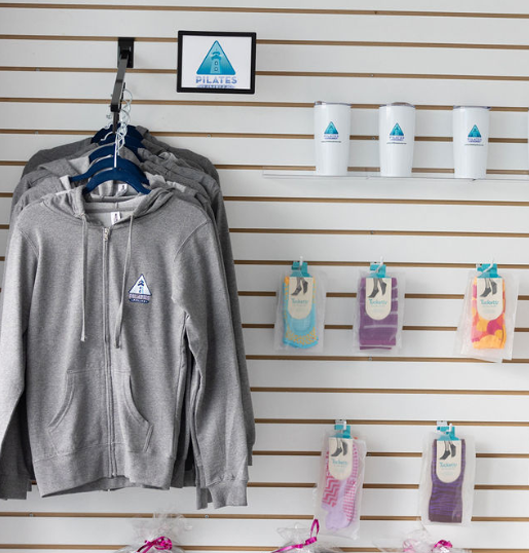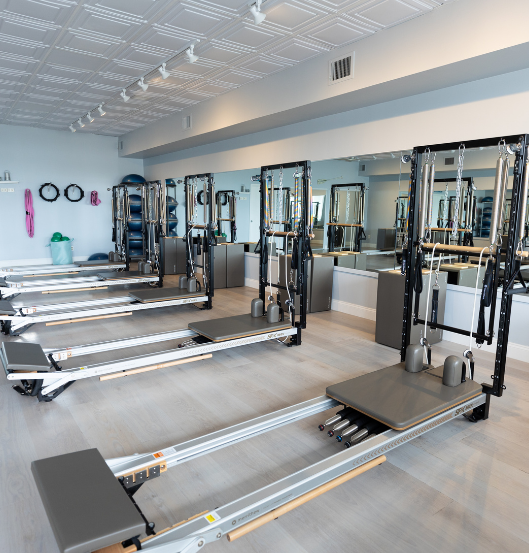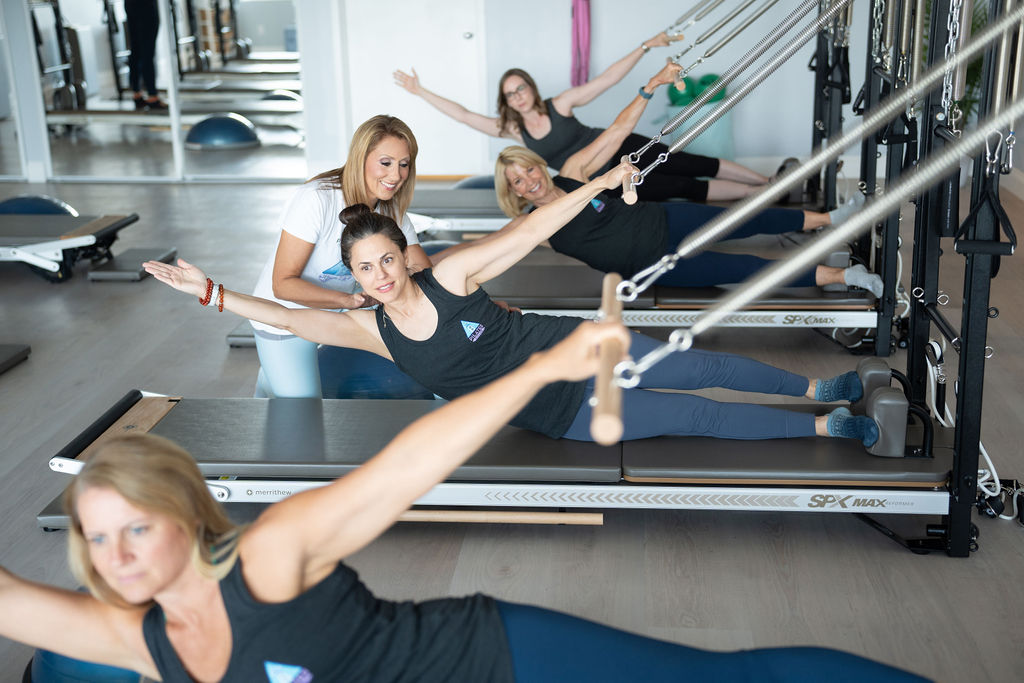 Pilates is more than just exercise; it's a lifestyle. It's about connecting your mind, body, and spirit to achieve holistic well-being. With its focus on core strength, flexibility, and mindful movement, Pilates can help you improve your posture, reduce stress, and enhance your overall quality of life.
Experience the PilatesFitLife By Donna difference and let us guide you towards a healthier, more vibrant you.
BOOK NOW

PilatesFItLife is a wonderful studio. I've been attending classes for about 7 months and have seen a noticeable and positive change in my body and fitness level. I've also improved my posture and energy level. Donna is an absolutely amazing and caring teacher. Her classes are exceptional! They are well planned, challenging, and always new and changing. In fact, I'm enjoying classes with the entire fabulous team at PilatesFitLife!
PilatesFitLife is exactly what I was looking for in a studio! As a beginner, the attention to detail and level of personal instruction allows met get maximum benefit. Welcoming environment, quality workout! I'm hooked on PilatesFitLife!
I started attending classes regularly one year ago and it has truly changed my life. The pain of arthritis was becoming a problem. But not anymore. Classes with Donna and her team have helped me tremendously. Pain is gone and I've never felt better. Pretty amazing. I am so happy that I've made Pilates with Donna part of my daily routine.
I've been coming to PilatesFitLife for three years. I originally came as a means to assist in rehabbing a torn hamstring, but along the way realized another benefit of Pilates. I had been told that I was losing inches. In fact, i was 1 inch and 1/2 shorter! Well no more! I've restored 1 inch and 1/4 and am thrilled with the improvements to my posture, joint health, and my hamstring and body feel great! Thanks Donna and PilatesFitLife!
I started Pilates a few years ago and discovered that it has increased my flexibility and strength significantly. After an annual visit to my orthopedic surgeon he complimented my overall success in improving the function of my two hip replacements. There is much to be gained in this wonderful activity.
I cannot say enough about Pilates Fit Life! Donna is an incredible wealth of knowledge about fitness. As we are performing the exercises she is always sure to let you know which part of the body you are working and why. The classes are challenging yet completely safe as modifications are always offered to suit individual needs. Donna keeps the choreography creative so we are always trying something new which keeps the workout fresh and exciting each time. I feel as though she targets all the muscle groups in each class ensuring a full body workout. The atmosphere at the studio is very welcoming and soothing. In these uncertain times what I truly appreciate most is Donna's attention to keeping the environment and equipment sanitized. I feel safe at Pilates Fit Life because I know both Donna and all of my fellow clients are truly committed to keeping the studio clean so that we all may continue to enjoy coming to class.
"So happy to have found Pilates Fit Life By Donna, It has helped me in so many ways. It's been great for my mental health, as it's given me a wonderful space where I can go & forget about the current state of the world. It also has allowed me the opportunity to get to know others in my community & feed that sense of connection we all need (especially now). I feel extremely safe under Donna's watchful eye as I am rehabilitating a knee injury. I highly recommend Donna's classes to anyone who is interested in getting into better physical shape, needing a mental escape from life, or looking to make new friends. "
"Having worked out for many years with personal trainers and group spin classes, I decided to try Pilates when encouraged to by a good friend. That was the BEST decision I have made for keeping fit, feeling great with renewed energy, strength and endurance. Donna is by far the most thorough Trainor and expert in her field. Classes are challenging , innovative, and most of all enjoyable. Donna's attention to our correct form and procedures is refreshing as well her recognition to our needs to remain injury free !! Hoping to continue my Pilates classes weekly 3 to 4 times a week as long as possible!!!"
SIGN UP FOR OUR LONG ISLAND PILATES CLASSES
Email us with any questions or inquiries or call 1-917-859-4322.
We would be happy to answer your questions or schedule your first class.
Semi-Private Buddy and Private 1-on-1 sessions are always scheduled through Donna directly.
We want to hear from you. Let's connect.